New kit by The Urban Fairy!!!
Something Within myself....a touch of blues, browns and soft greys. Full of elements that will help capture those special moments, and preserve them for all time. A welcome into the world, a mothers kiss, a fathers game of tickle....that special moment between friends and family. Over 60 elements to decorate that moment with 10 papers for that added background pop.
Truly a moment to hold on to.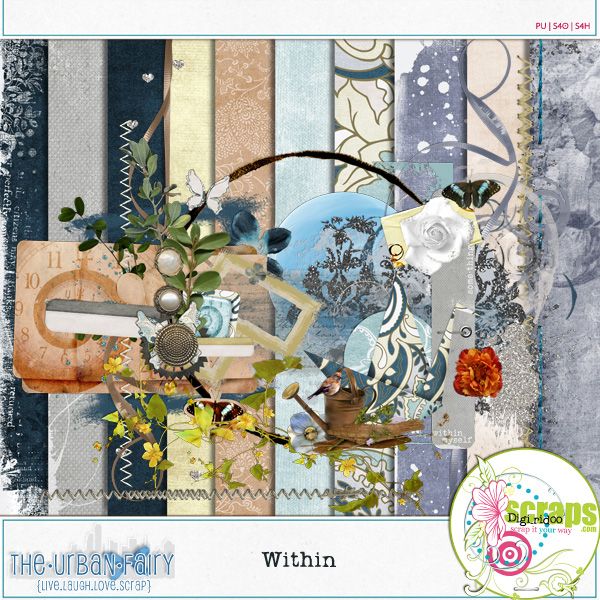 Head on over here and leave a comment and one lucky winner will be chosen on Monday (April 9)
(and the first to comment will win one as well!)