Touch of Fall is here!
Do you still have some fall photos just waiting to be scrapped? Mel has the kit for you! With a wonderful blend of colors for fall or any layout, this kit is perfect. She has added awesome word art artistic smears that are so cute.
You can get the elements, papers and bits and pieces each for $1.00 for a limited time at Gotta Pixel.
Our wonderful CT Layouts
We have some great freebies too for you!!!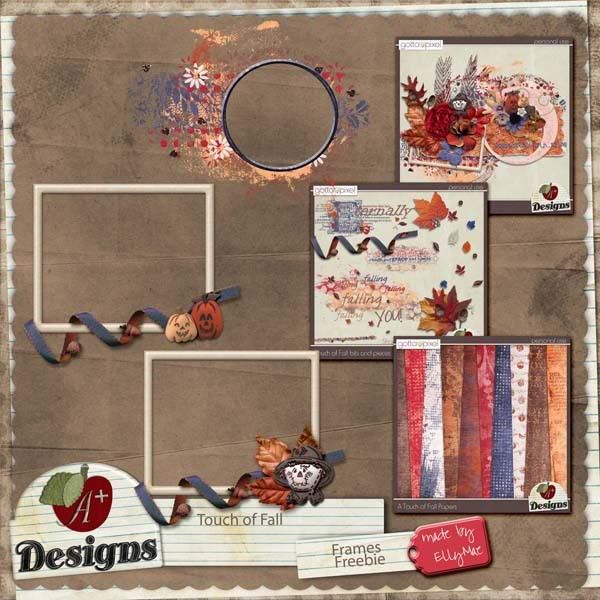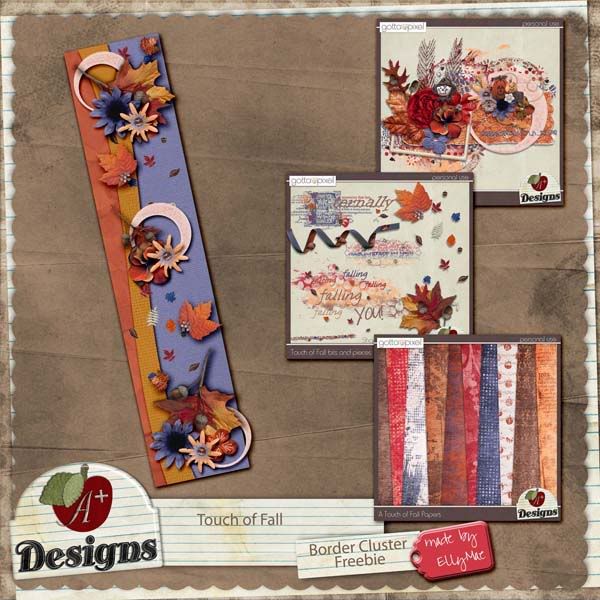 http://www.4shared.com/file/I8Ewn8M2/EllyMae_ToF_bordercluster.html
http://www.4shared.com/file/qRoRWnCp/EllyMae_ToF_frameclusters.html
I hope you like these lovely freebies and would love if you would leave us a comment. We love to hear from you!